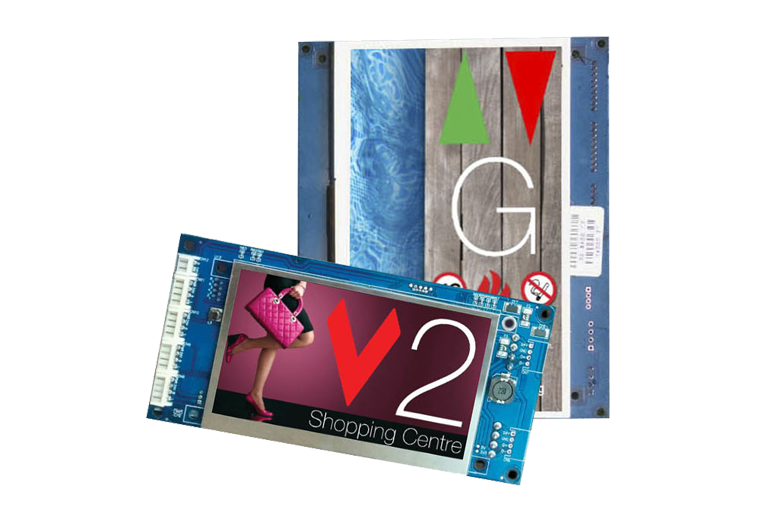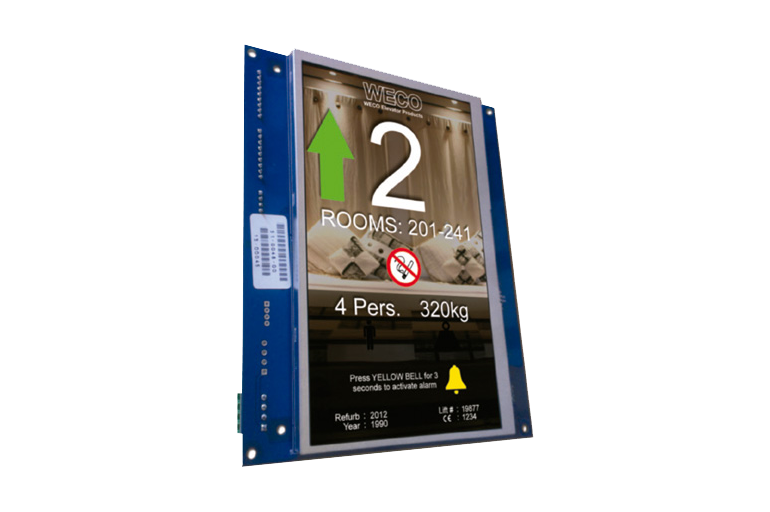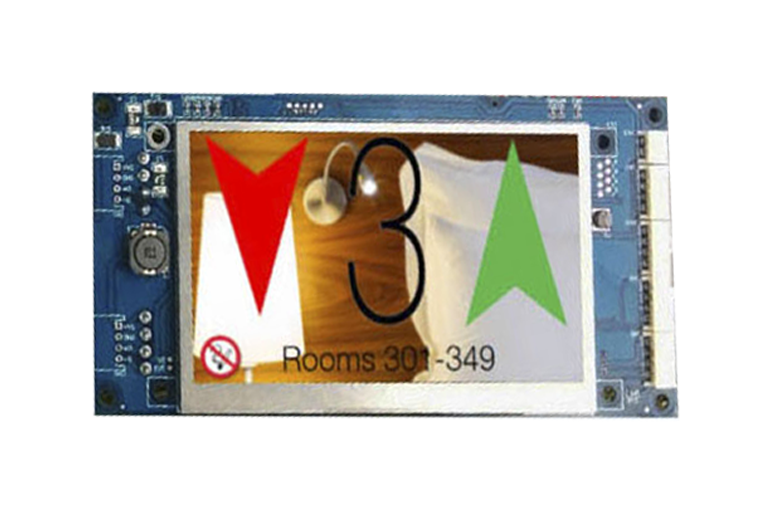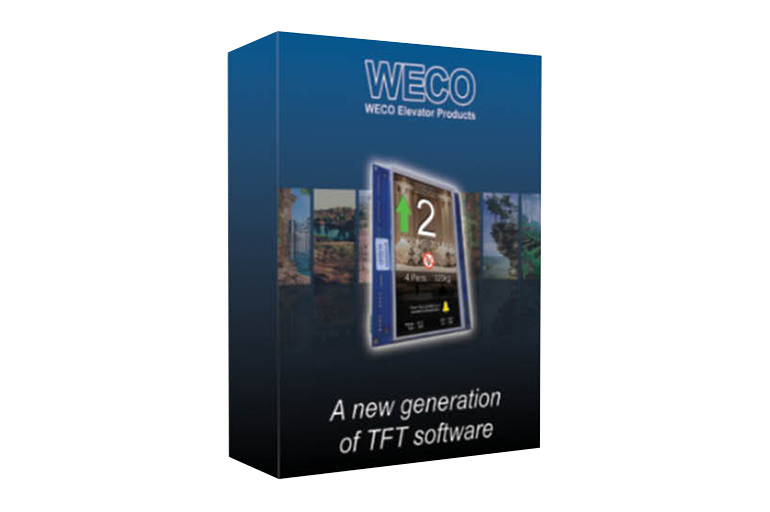 Full colour and fully customizable
Fully graphic display with full colour capability.
Ultraslim Depth, with depths of just 14mm (4.3 inch model) and 18mm (7.0 inch model), WECO's TFT Indicators are designed to fit even the tightest of spots, allowing you the room to continue with the installation.
Easy programming, with free, user-friendly software and micro SD card.
Binary or Gray code.
User-friendly software with endless possibilities.
Every single on-screen item, from the Direction Arrows to the Status Symbols, can be changed to suit your customers' needs.
TFT 7`` 08.TF3.70E
| | |
| --- | --- |
| Visible Area | 156.5 x 89mm |
| Resolution | 800 x 480 pixels |
| Dimensions | 168 x 121 x 16.7 mm |
| Operating Voltage | 24 VDC |
| Input Decoding | Parallel input |
| Colour Range | 16.7m colours |
| Programming | Programmable by PC by micro SD card using free WECO software. |
TFT 4.3`` 08.TF3.43F
| | |
| --- | --- |
| Visible Area | 98.7 x 57.5mm |
| Resolution | 480 x 272 pixels |
| Dimensions | 150 x 75 x 7 mm |
| Operating Voltage | 24 VDC |
| Input Decoding | Parallel input |
| Colour Range | 16.7m colours |
| Programming | Programmable by PC by micro SD card using free WECO software. |
| | |